The Falú Foundation is  mobilizing Afro-Latinos to read, learn and become conscious of their African Heritage and the contribution of the black Africans, and their descendants in the Diaspora, to world civilization. Dr. Georgina Falú has translated  these Books on African Heritage to Spanish for you.
El Hombre Negro del Nilo y su Familia - (Black Man of the Nile and his Family)
Author,  Dr. Yosef A.A. ben-Jochannan Matta,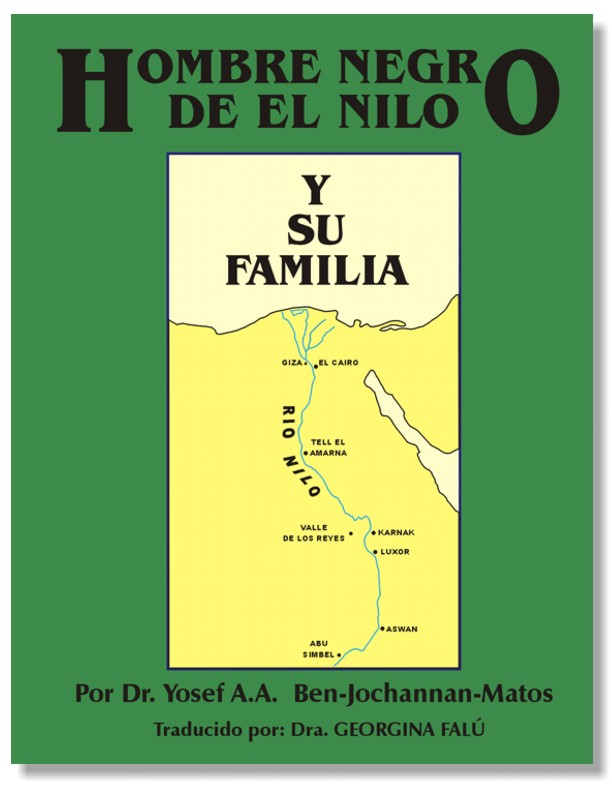 Confronts and exposes the wrong Europenization of African History. It presents the extraordinary account of the contribution of Africa to the world.  
El Hombre Negro del Nilo y Su Familia, primeramente publicado en 1972, es el trabjo mejor conocido de Dr. Ben. Este libro capta mucha de la substancia de su temprana investigacion sobre la antigua Africa. De una manera magistral y unica, Dr. Ben usa El Hombre Negro del Nilo para desafiar y delatar la historia africana "Europenizada". El senala severas y frecuentes distorsiones hechas en la documentacion extensa de las contribuciones Africanas a la civilizacion mundial. Una vez expuesto, el ataca estas distorsiones con venganza, y proporcionando correcciones significativas de la leccion en nuestra historia.
El Hombre Negro del Nilo es reimprimido en su totalidad, junto con una nueva bibliografia seleccionada y un nombre e indice de tema extenso
Africa Madre de la Civilizacion Occidental - (Africa, Mother of Western Civilization)
Author,  Dr. Yosef ben-Jochannan Matta, 
Dr. Ben es único en su clase. Ninguna persona nos ha enseñado tanto sobre las maravillas de la civilización antigua de África como él lo ha hecho. Atrevido, audaz, y líder, Dr. Ben es un monumento viviente del compromiso con su gente.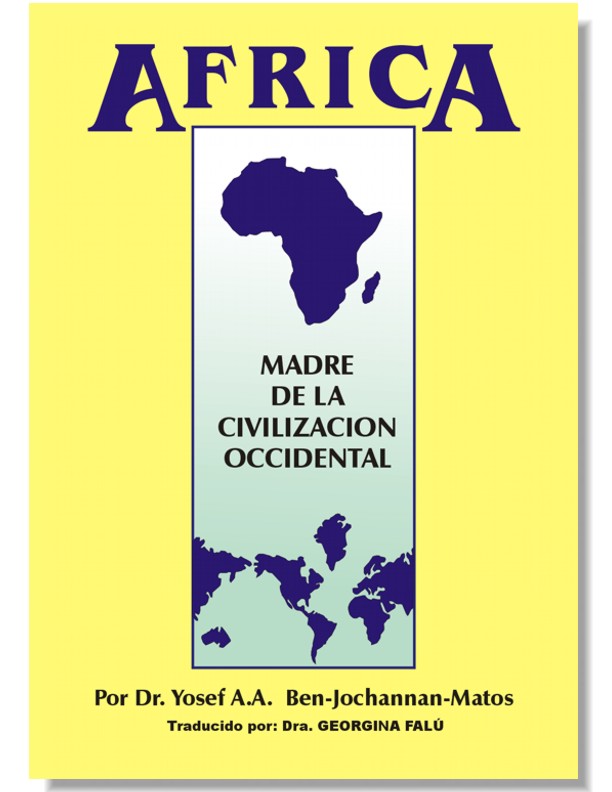 Legado Robado - (Stolen Legacy)
Author,  George G.M. James
Shows that the true authors of Greek Philosophy were not the Greeks, but the black people of North Africa, commonly called the Egyptians.
El libro es un intento de demonstrar que los autores verdaderos de la Filosofia Griega no fueron los Griegos, sino las gentes de Norte de Africa, comummente llamados Egipcios. Las alabanzas y el honor falsamente dados a los Griegos por siglos, pertenece a las gentes del Norte de Africa, y por tanto al continente de Africa. Consecuentemente, este robo del legado de Africa por los Griegos llevo al mundo a la opinion equivocada de que el Continente Africano no habia hecho contribucion alguna a la civilizacion, y que su gente eran naturalmente atrasada. Esta es la falsa representacion que se ha convertido en la base del prejuicio racial, que ha afectado toda nuestra gente de color.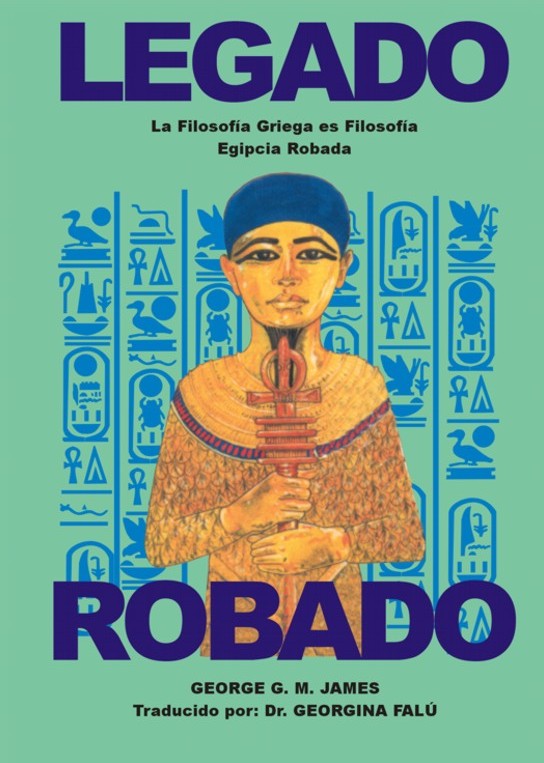 Origenes Africanos de las Mayores Religiones Occidentales - (African Origins of Major Western Religions)
Author,  Dr. Yosef ben-Jochannan Matta, 
Este examen crítico de la historia, las creencias y los mitos, que son la base del Judaísmo, la Cristiandad y el Islamismo, permanecen instructivo y refrescante. Resaltando la influencia y las raíces de estas religiones africanas, Dr. ben revela una historia no escrita , que muchos preferirian olvidarla.
Not to give credit to the black Africans for their contributions in the sciences, mathematics, engineering, architecture, writing, the arts, and other fields of universal knowledge and that other groups grab ownership and authorship is a theft of the African legacy and a historical crime.  The world concluded wrongly that black Africans did not make a contribution to civilization and were naturally backward.  This became the basis for racial prejudice and discrimination, which has impeded progress, based on equal opportunities, for the people of color. Working intensively to disseminate and publish the real historical record and   contributions of the Africans and their descendants to world civilization is crucial aspect of this Heritage project..